80m MAS contest TRX

Will take part in most QRP-CW contests, like OQRP, HOT, MAS etc. Also other contests with QRP class, like CQWW, Stew Perry. And try to take part in as many 160m contests as possible.
If using very simple transceiver designs,

battery powering and also a symmetrical antenna, like a dipole is recommended. This to reduce 50Hz noise. It will also have a positive effect on AM-broadcast breakthrough.



Interview I gave for radio PI4AA, broadcasted on june 28 2012 (Dutch).

Trx with BF981 and EF184 (2012)

Click on pictures for enlargement.

Schematic of the used TRX in 2013 MAS contest (28 components).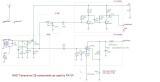 Output is 800mW@200V and 1Watt@300V on Va of the EF184.
Schematic and pictures are of the experimantal set-up and this will be improved or simplified later.
The greatest disadvantage was the lack of tuning ability.



Most simple design (18 components)
DC coupling from BF981 and EF184. See text in schematic.

Schematic design with some help of PA0AXS: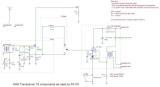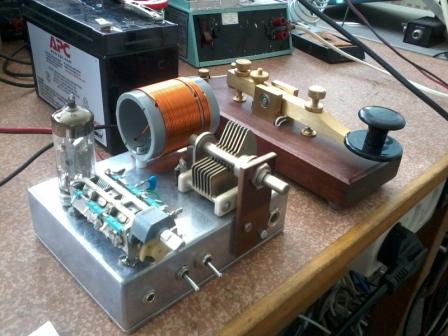 Pixie-II (1998)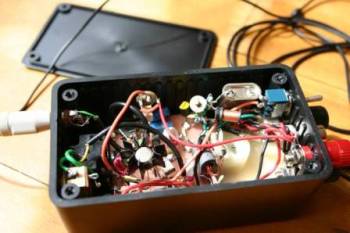 Pictures of my MAS (minimum art session) contest transceiver.
Pixie 2 Number of components is 51 (LM386 counts for 20).The meter will measure the antenna current. Output is 100mW, more if higher supply voltage is used.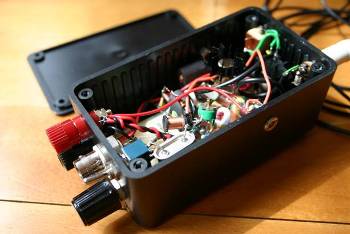 Results of this transceiver: 20Km direct via ground wave propagation. Several hundreds of kilometers via skip!!!
The best DX during MAS-contest was 800-1000Km, with two LA stations not taking part in the contest.

The receiver can be used for PSK31 receive only (with the 3.579 Xtal) and for SDR. For example I use the program POWERSDR.EXE for it. The headphone output is connected directly to the PC's soundcard input.